Connecting brands to the audiences who matter most.
/ Performance Marketing Agency
/

About Us

A digital agency and trusted partner driven by innovation and your success.

Coegi is a performance marketing partner for brands and agencies that is enabled with a best-in-class technology stack to deliver specialized services across digital strategy, programmatic media buying, and integrated social advertising and influencer campaigns.
/

Approach

An agnostic approach to marketing technology to surpass your goals.

Our team is made up of practitioners who understand human behavior, marketing and advertising, and strive for innovation while treating brand dollars with the accountability of performance media.

Our best-in-class tech stack, with over 100 data partners and media platforms allows us to offer need-based solutions backed by extensive data.
/

Our Work

We provide the technology, strategy, and measurement tools to drive business results through digital media.
We've done, and do, amazing things with amazing people.
"As a rapidly growing wine brand, our media goals are focused on driving the highest ROI. The Coegi team brings innovative thinking to our evolving business needs and proactively makes optimizations within an ever-changing media landscape. Coegi continues to be an integral part of the Bread & Butter Wine marketing team, and we look forward to seeing our partnership grow."
"Coegi is more than just a media activation partner for us. They provide flexible and innovative solutions that allow us to be highly strategic in our approach to digital marketing. But more than that, they are truly business partners with us, regularly taking on our most pressing challenges."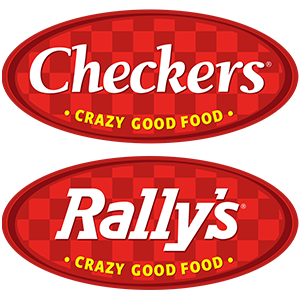 "Coegi provides smart, sophisticated digital strategy and media execution. Their focus on data driven optimizations and advanced measurement makes them a great partner for brands looking for accountable, results-oriented digital marketing."
"Coegi has been a valued partner to Oak Hill Capital, partnering with brands in our portfolio to develop effective paid digital marketing strategies with commendable execution. We look forward to working with Coegi even more going forward."
"I've had the opportunity to partner with Coegi on multiple brands and campaigns over the past few years. No matter the account team I'm working with, they are always willing to go above and beyond what is asked of them and consistently strive to bring new ideas to the table for our clients. I appreciate how thoughtful they are when we approach them with new campaigns, regardless of the budget size, as well as their willingness to collaborate at every step of the way."
"Coegi is a great media partner, and we chose them for their expertise, specialization and superior tech stack. They not only have deep experience within our niche industry but extensive experience with outside enterprises. Their platform selection is second to none and would be cost prohibitive for us to bring in-house. In terms of their structure, it's a real value-add to have a highly responsive single point of contact as a liaison for every deployment, question or change request we may have. We recommend Coegi for any brand or organization looking for new ways to surpass their competitors' visibility, streamline digital media management and maintain a close eye on actionable data."
"Coegi was a pleasure to work with. They were responsive, collaborative and patient — always ready to jump on a call or provide a quick reply to emails to troubleshoot our client's needs. We especially appreciated their proactive suggestions to improve creative performance and drive media effectiveness."
/

Our Thoughtspace

We know digital.